And here we are!
After five years of studio work and fine tuning, we are glad to launch the physical release of our first album: Dario Tonani's cronache di mondo9 OST (already available in streaming and on digital store).
A precious digipack contains all the 9 tracks (let's better sya: nine ships!) that together gave life to Mondo9 (lit. World9): and incredible world narrated by Dario Tonani.
But There's more! For all the Mondo9 – enthusiasts there are THREE bonus tracks as well!
Let's explore in details: the front cover tributes honor to the creator of this amazing literary universe; the captains' captain: Mr. Dario Tonani. Both front and back cover arts are from the twenty-year  Urania-Mondadori  (the most important and spread science-fiction book series) illustrator Franco Brambilla, which we credits and sen many many thanks for his friendliness!
Last but not least, on the back cover, beside the big tonnage of Afritania*, the tracklist: nine tracks plus three bonuses!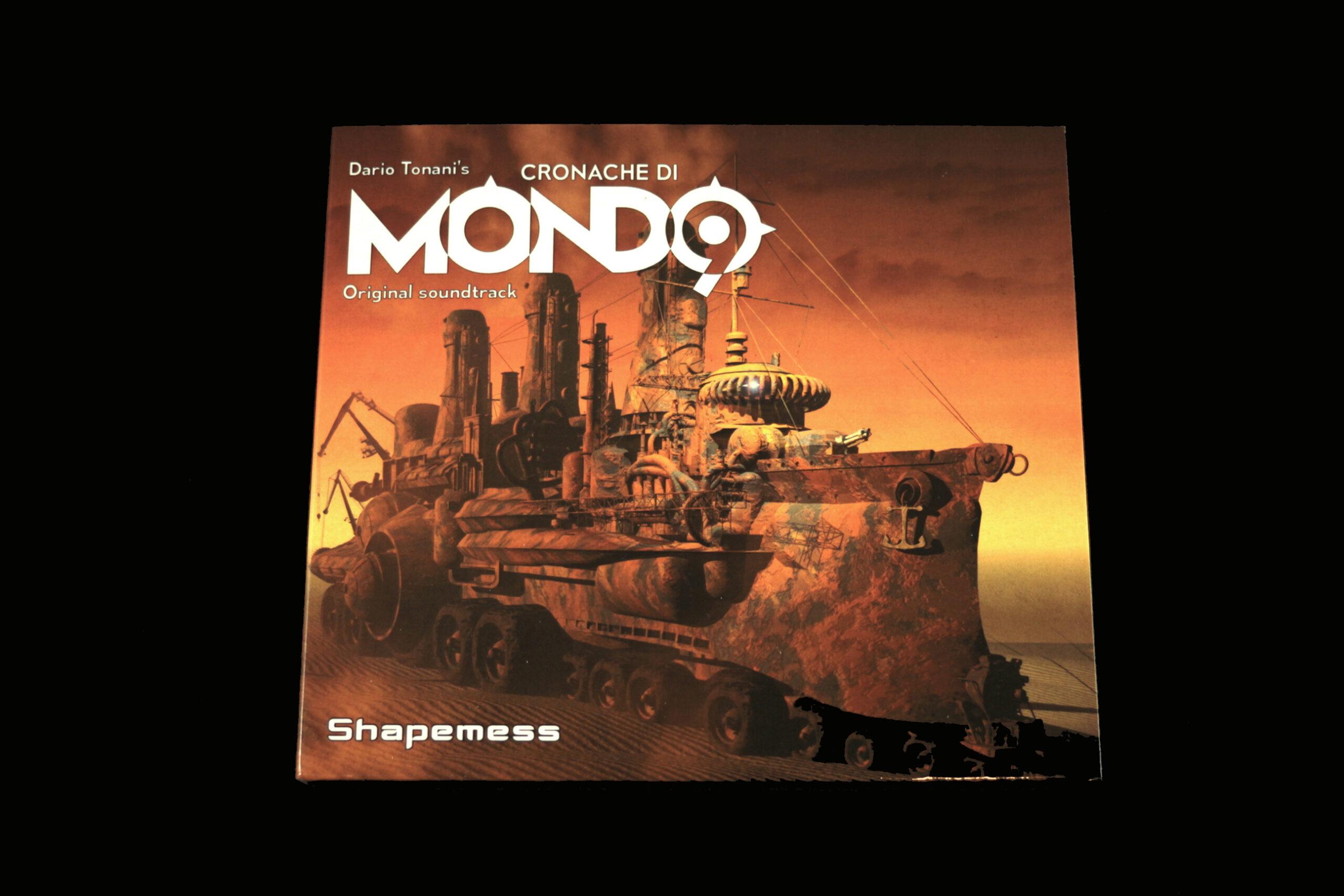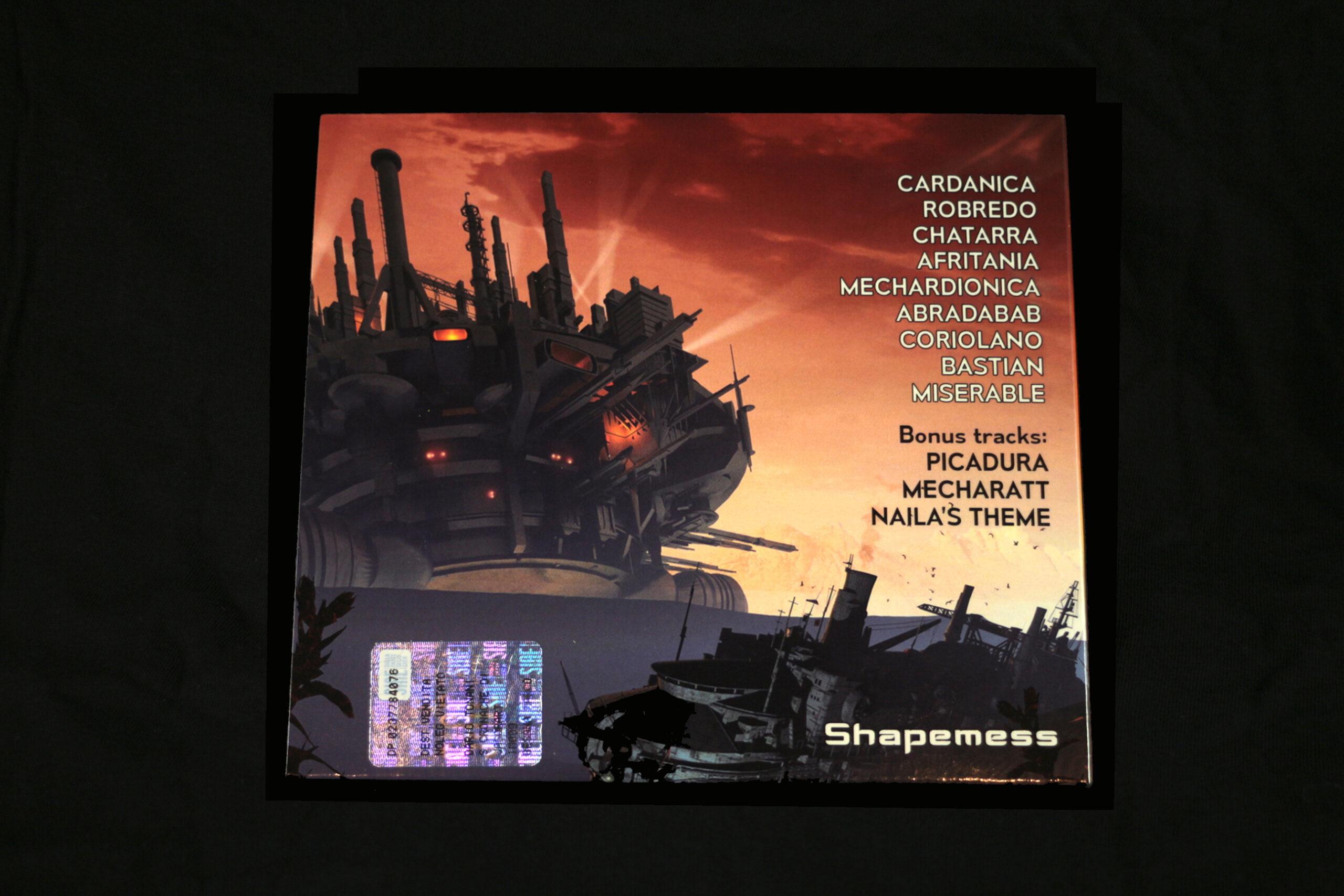 Here's tracklist in details.
1) Cardanica               3:43
2) Robredo                  8:01
3) Chatarra                 5:03
4) Afritania                 6:38
5) Mechardionica        4:48
6) Abradabab             4:17
7) Coriolano               6:58
8) Bastian                   5:42
9) Miserable              5:17
Bonus track:
10) Picadura                4:10
11) Mecharatt              7:51
12) Naila's Theme      5:38
Picadura was presented in preview at Stranimondi 2019, in the same times when Dario Tonani published an homonymous story on the first antology, again a "Millemondi Urania", wholly collecting scifi short stories by Italian writers, entitled "Strani mondi".  
Naila's theme is a tribute to the first standalone novel, published in the famous book series Oscar fantastica Mondadori*, on Sept 25th 2018. A powerful story, but struggling and fragile too. We took inspiration from the novel ending. And also we finished our live performance at Loving the alien festival, a scifi/fantasy event by Mufant di Torino, nel settembre 2021.
*Italian edition where writer as Asimov, Tolkien, Dick, Orwell, Bradbury, Sterling,Adams, etc. are published
Last track represents a non-place; a huge "nine" where towers, forges, larders, barges, workshops, rusty metal, steam, used oil and rotten flesh stinks, make a huge dark cluster in which you will never now who/what you can meet. Industrial noises and metallic voices run as raspy laments through all this metal city: we're talking of the port-city Mecharatt, the filthy. An exlcusive preview at "loving the alien" fest, again by Mufant (Torino), in Septemer 2021. 
Inside the digipack you can find two form the most iconic artworks dedicated to World9 by Franco Brambilla: the famous Cardanica "pneumosnodo" (lit. pneumojunction), and another version of the first female commander Nail while piloting her ship. In the booklet: Shapemess portrait in a cartoon version and a short story by Dario Tonani with a musical subject "Tromboni" (lit. Trombones), published online in the serie "I racconti del cannocchiale".  Many thanks to the autor and his agency ,  Piergiorgio Nicolazzini Literary Agency, for the kindly licensing. A picture of the two "Shapes" taken in theri "mess" full of keyboards, synths, cables and mixers closes the booklet.
To complete, the portraits of Dario Tonani and Franco Brambilla; we HAD TO tribute these two artist who openly and happily embraced and endorsed our musical work!